I bought a used Nikon D7000, with around 30.000 takes. I was really exited about it. I tried it at that time and everything seemed right. 
I didn't have so much time to photograph, so it was sitting on my desktop for some time. After a month I took it in my hands. After I saw the pictures on my computer, I noticed that almost all pictures weren't focused. So I Googled a little for 'D7000 autofocus problems' and I found out, that a lot of people have this problem. And apparently this also happens with D800 and some other DSLR cameras.
At the beginning I watched a couple of YouTube videos. The procedure was long and not so easy. Also I wasn't happy with the result. I left it like this, but I was thinking about it almost every day.
Accidentally I came across a better and quicker solution.
When I saw the video I was a little skeptical. Also the video was long and it seemed, that this solution would take me a lot of time.
When I saw the end of the video, I saw the actual procedure for this. It didn't see to bee so long and difficult, so I gave it a try.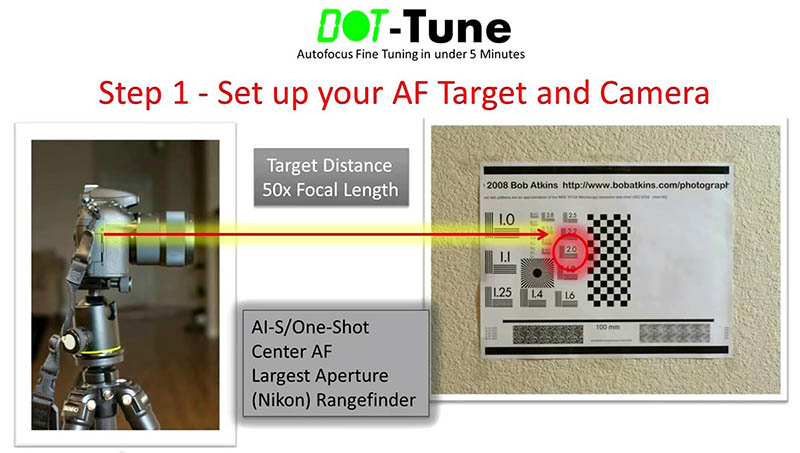 If you don't want to watch the whole video, I suggest you to look at least at this:
- Set up your AF Target and Camera (01:56 - 04:18)
- Procedure (15:00)
This method was really fast. I also think that is more efficient than the first one, that I mentioned.
Here is a link to the DotTune Midpoint calculator used in the video.
Here is the link to the focus chart.
If this metod won't solve the problem follow these YouTube links:
- Youtube link 1
- Youtube link 2